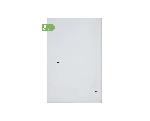 Main Eco Elite System
( 0 Reviews )
We are currently unable to show all models available.
In a choice of 24kW and 28kW outputs, the Main Eco Elite System boiler is designed to satisfy all the hot water and central heating requirements for properties that have a higher demand for hot water, for example with two bathrooms.

Manufactured in the UK using tried and test technology, the boiler is designed to be simple to operate, with user-friendly controls. It is also straightforward to install and maintain.

- 3 year parts and labour warranty* as standard [*T&Cs apply, subject to registration].
- Energy Saving Trust Endorsed.
- User friendly controls.
- Low NOx Emissions - class 5 (the best).
- Compatible with Main Unvented Cylinder.
- Pre-plumbing jig included as standard.
- Compatible with flue options up to 20m.
- No compartment ventilation required.
- Integral frost protection.
Read more
Show less
This product has 0 trade

Reviews
This product has 0 trade

Questions
This product has 0 trade

Video Reviews

0 Results

0 Results

0 Results