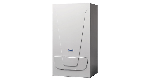 Baxi EcoBlue + Combi
( 17 Reviews )
We are currently unable to show all models available.
Available in outputs of 24kW, 28kW and 33kW. The latest addition to our Combi boiler range, the new Baxi EcoBlue + Combi is a powerful, compact boiler that delivers excellent performance.
This product has 17 trade

Reviews
This product has 1 trade

Questions
This product has 0 trade

Video Reviews

17 Results

1 Results

0 Results
where best to buy baxi eco blue boiler?
Asked on 14th April 2019 by Eco BlueSka Services
---